Elders
Jim Inman was born in Lawrence County in Walnut Ridge on May 17, 1945.  He has lived in Lawrence county all of his life.  He graduated from Egypt High School in 1964.  He attended Crowley's Ridge College in September of that year.  He met Zona, his wife, the first day of enrollment. He dropped out his second year to begin work with his dad and brother at carpentry.  He and Zona married in September of 1965.  Shortly after getting married, he was called to serve his country during the years of the Vietnam War.  He became a medic in the army and did a tour of duty in Vietnam from May through December of 1967.  Jim left for Vietnam knowing that Zona was pregnant with their first child.  She had an early delivery, and they lost their first child, John Arthur Inman, in December of 1967.  Jim was brought home to be with Zona and was awarded a compassionate reassignment home.  Jim and Zona lived in Fayetteville, North Carolina, during his last months of duty at Ft. Bragg.  When he returned home, he went back into business with his brother.  They built Inman Lumber Company in Hoxie in 1969.  Stephen Inman, their second son, was born in January of 1969.  Michael, their youngest son, was born in May, 1971. When the building industry stopped in the late 1970's, they divided up the farm land and the assets and went their separate ways.  Jim and Zona moved to Powhatan, AR in 1979 and began worshipping with the Lynn Church of Christ. Jim served as an elder there for a number of years.  When Jim began his heating and air business, they moved to Portia Arkansas and started Midsouth Plumbing and Air Conditioning in Hoxie.  They began worshipping with the Black Rock Church of Christ at this time.  Zona taught at the Black Rock school.  Michael and his family worship with the congregation, and he is now serving as a deacon.  Stephen and his family live in Walcott and worship with the Commissary Church of Christ, in Beech Grove.  Stephen has two sons, Aaron and Garrett.  Michael has two daughters, Baylee and Josie.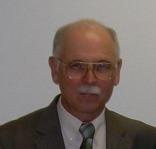 Steve Prestidge, a native of Jonesboro, Arkansas, graduated from Nettleton High School in 1970. He preached his first sermon at the age of 12 at the Fisher Street Church of Christ in Jonesboro and preached at the Sedgwick congregation prior to entering college.   He received an A.A. degree from Freed-Hardeman College in 1972 and a B.A. degree in Bible and Biblical Languages from Harding University in 1974.  He did some graduate work at the Graduate School in Memphis and began preaching for the Black Rock congregation in 1975.  After learning about carpentry from fellow member Ronnie Smith, Steve began working at that for some time.  In 1979, he moved his family to Grand Blanc, Michigan,where he was the full time minister for that congregation for a year.  After returning to Arkansas, he began his studies in math education at Arkansas State University in Jonesboro and began teaching math at Delaplaine High School, where he taught for two years.  He then received the opportunity to teach at Sloan-Hendrix High School in Imboden, where he taught for thirteen years.  In the fall of 2000, he began teaching at Black Rock High School. He is now retired after teaching for 30 years.  From 1980 to1986, he preached for the Minturn and Alicia congregations and once again began preaching at the Black Rock Church of Christ in 1988 and has now been in that position for more than twenty years.
After coming to Black Rock in 1975, Steve met Rita Craig, who was a P.E. and English teacher at Black Rock High School and a member of the Black Rock congregation.  Rita was with the Black Rock School for thirty-nine years and is now retired.  They married June 3, 1977, and are the parents of two children:  Adam Prestidge, who was born in 1979, and Allison Prestidge, who was born in1981.  Steve united Adam and Amanda Smith in marriage at the Black Rock building in 2003, and in 2007, he united Allison to Sean Phillips at Black Rock.  Adam and Amanda have two sons, Andrew and Alexander, and they reside on Craig family farm in Powhatan.  Allison and Sean have one son, Seth, and they live in Franklin, Tennessee.
Minister
Steve Prestidge serves as both minister and elder for the Black Rock Church of Christ.
Deacons
Michael Inman
Ed Morgan
Eric Vance
Bob Vance
Charles Verkler